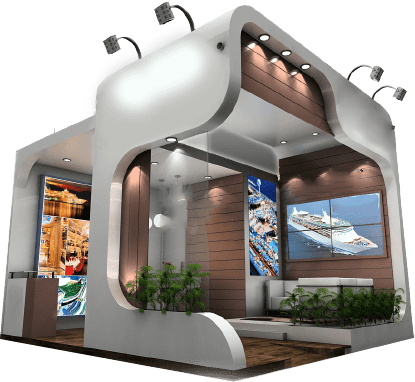 RowadExpo Advertising specializes in creating and executing booth for events.

Conceptualization
Our creative wizards can magically change any space to meet expectations. We would offer our consultative expertise post listening to your expectations and help you choose the most innovative concepts and ideas that we develop.
We are with you from the initial conceptualization to the final installation.

Designing
Our experienced team consists of experts in branding experience, art direction, illustration, and 3D artistry. We meticulously transfer the ideas into a design for your final approval, from where our highly experienced production team takes over.
Production
The production team creates the physical version of the designs that are visually stunning exhibition displays. We have top class contemporary in-house workshops where we 'produce' the magic using the highest quality materials and the most updated production techniques and technology.

Assembly & Display
The completed designs are transported swiftly and efficiently to the exhibition venue, where they are assembled and installed to completion with the utmost care.