Whimsical fun. Absolute elegance. Sentimental memories. Hopes for the future…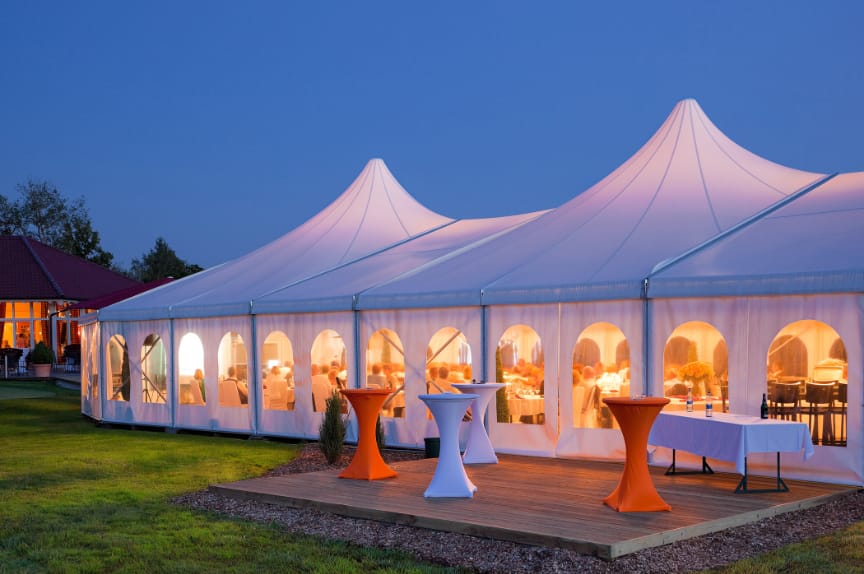 In the tent rental business — where our products' final destinations are as diverse as wedding rehearsals and retirement parties, ethnic festivals and country fairs, backyard birthday parties and corporate galas — the word "special" has many meanings.
Whether we're making a consumer's event a success by inventing a tension tent certified to withstand 70 mph winds — or a backyard canopy time-trial tested to set up in under 15 minutes…
Rowad Expo is working to make sure our relationships with those important to us are strong, mutually rewarding, in a word… Special.
Rowad Expo's Products: PVC Tents, Exhibition Tents, Wedding Tents, Event Tents, Ramadan Tents, Banquet Tents, Relief Tents, Camping Tents, Mobile Tents, Military Tents, Warehouse Tents and Arabic Tents with innovative designs and supporting exotic interiors.
Car Parking Shades, Tensile Structure and Smart Shades.
Rowad Expo worked since its inception to provide tents in all sizes to make them suitable for customers choices for diverse occasions.
Tents equipped with all necessary:
Holiday fashionable suit all tastes
Air Conditioning.
Wooden Floor.
High-quality floor mats with carpet.
Side curtains.
Lighting.
Generators.
Pools Mobile.
Stage Decoration.
Portable Bathrooms.